Wintergreen to Host Holiday Art & Craft Fair
Saturday, November 23, 2019, from 10:00 am- 3:00 pm
Contact Melanie Cyr to reserve your spot!
(207) 768-1180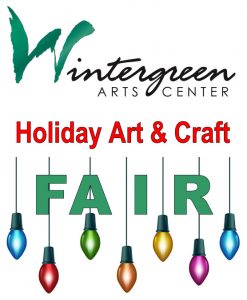 Local artisans will be selling handmade items, art, and much more.
Door prizes will be given away throughout the day and a raffle will be held for a basket filled with beautiful vendor gifts.
For more information or to become a vendor, call Melanie Cyr at (207) 768-1180 or the Wintergreen Arts Center at (207) 762-3576.