Opening Reception
November 4, 2016




6:00 pm to 8:00 pm
All chairs will be on display at Wintergreen
for the entire month of November.
Wintergreen is kicking off its second annual CHAIR-ity event with an opening reception to be held on November 4, 2016, from 6:00 pm to 8:00 pm during the First Friday Downtown Art Walk.  This event is free and open to the public.
Refreshments will be served and music provided by the very talented Brian and Doug from Common Crossing.
"Last year the artists did a phenomenal job at recreating, repurposing, building, and designing art chairs," said Board Co-Chair Heather Harvell.  "It was a wonderful success and this year we are excited to announce a small twist to this popular event.  We have added a mini CHAIR-ity auction, along with the fine art CHAIR-ity auction."
Thirty mini wooden chairs were built and donated by Mr. Leonard Hutchins and Rathbun Lumber specifically to be given out to local creative people to make into original art pieces.
Both the fine art chair collection and the mini chair show will open and be on display at Wintergreen for the entire month of November.  Opening bids begin during the November 4th reception.  The mini chair show will then go "on the road" to the 69th Annual Presque Isle Rotary Auction from November 29 through December 1, 2016.  The TV auction airs live statewide on Time Warner Cable Channel 9.
Title of Chair (Above):  Minnie Chair by Bobbi Guerrette
Music by (Below):  Brian and Doug from Common Crossing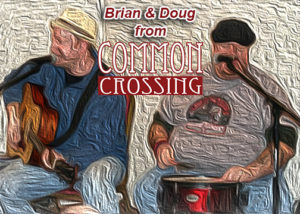 With great appreciation to our media sponsor: