First Friday Downtown Art Walk
Featuring Joanna Doughty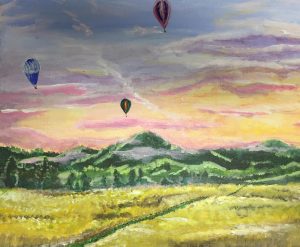 Lady Nature and Witches' Brooms
 Friday, October 5, 2018
6:00 pm to 8:00 pm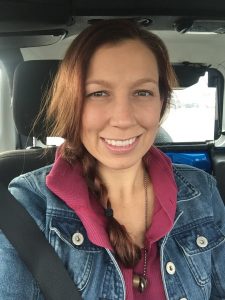 Presque Isle, Maine— Wintergreen Arts Center is featuring the work of local artist Joanna Doughty during the month of October.  The Opening Reception for her show "Lady Nature and Witches' Brooms" will be held October 5, 2018, from 6:00 pm to 8:00 pm, during the First Friday Downtown Art Walk.
Music will be provided by the artist's husband, the very talented Josh Doughty, who plays guitar, keyboard, and sings.  Refreshments will be served.  The reception is free and open to the public.
"This is Joanna's third showing at Wintergreen," said Dottie Hutchins, Wintergreen's executive director.  "This show concentrates on acrylic paintings, unique sculptures made from witches' brooms, and continues to highlight Joanna's love of nature.  Joanna is an incredible talent and is very special to all of us here at Wintergreen."
"My show is about the natural beauty of northern Maine with a bit of lady nature thrown in the mix," said Doughty.  "And some sculptures of birds and figures made from witches' brooms that I've harvested from the woods."
Joanna Doughty studied sculpture and painting at the University of Maine at Presque Isle.  She was born in Canada in 1986, and grew up in the border town of Van Buren, Maine, surrounded by Acadian culture.  Much of the inspiration of her work comes from the northern Maine landscape and culture.
Doughty added, "I hope people will feel a sense of connection to the beating heart of northern Maine.  As though the forest and land here were a breathing being, and connected to us all."
Joanna Doughty and her husband currently live in Presque Isle with their dogs Bam and Murphy.