Wintergreen brings back CHAIR-ity Auction event in November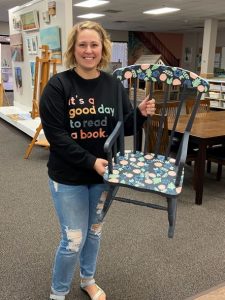 PRESQUE ISLE, Maine—Wintergreen Arts Center is bringing back its popular CHAIR-ity Auction event in November. The Opening Reception will be held Friday, November 5, from 6:00 PM to 8:00 PM during Presque Isle's First Friday Art Walk.
Crafters and artists may choose to create a piece of art from a chair they already own, or they may stop by Wintergreen and pick up a donated chair to decorate.
Chelsea Cheney of Mapleton created her Floral Dreaming chair from an unfinished hand-me-down given to her by a friend. "We are continuing to pass this [chair] along," said Chelsea.
"The CHAIR-ity event is the perfect way to support Wintergreen and the art community, in general, while also getting to create," added Chelsea. "I love finding greater purpose for my favorite pass times."
Along with reinventing chairs, people are encouraged to repurpose something from around their home or yard.
Gretchen Violette, Wintergreen's board chair, took pieces from her refurbished deck and playhouse to create a coat rack which can also be used as a key and leash holder.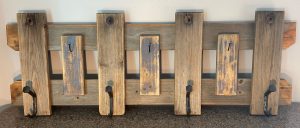 "I love a repurpose project," said Gretchen. "I'd love to have friends reinvent a chair, repurpose stuff, or buy the cool stuff up for bid."
Bidding starts on November 5, during the First Friday Art Walk, and ends Friday, November 19, at midnight. Beginning Monday, November 8, all items will be posted on Wintergreen's Facebook page for online bidding.
About Wintergreen Arts Center: The Wintergreen Arts Center is a 501(c)(3) nonprofit organization founded in 2006, and located in Presque Isle, Maine. Wintergreen is an organization based on the idea that creativity, advocacy, and community can produce great things. Our mission is to provide meaningful experiences that encourage an appreciation of the arts, stimulate creativity and innovation, and offer an artistic community space where all are welcome.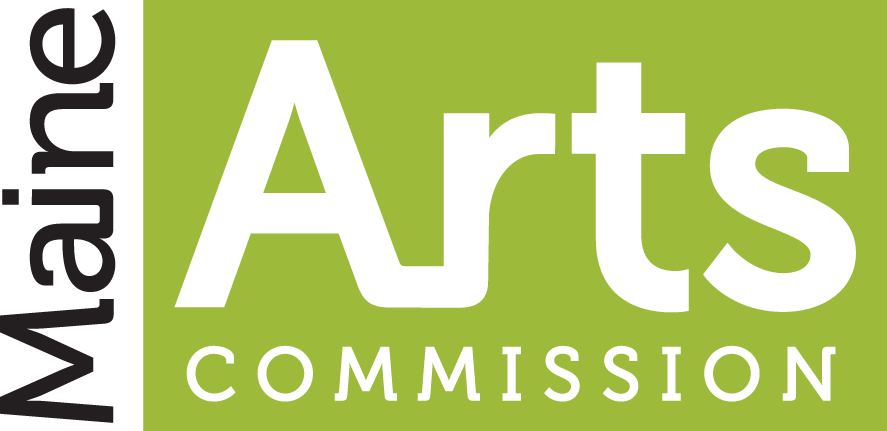 Wintergreen Arts Center and our participation in Presque Isle's First Friday Art Walk is supported in part by the Maine Arts Commission, an independent state agency supported by the National Endowment for the Arts.