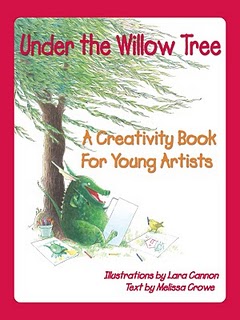 Under the Willow Tree: A Creativity Book For Young Artists
Don't miss the chance to purchase the Wintergreen Arts Center Creativity Book for Young Artists!
This limited edition is available at Wintergreen Arts Center only for $5.
Let your child's own ideas and art shine!
Each page begins with a little creative inspiration and offers plenty of room for creativity and artistic ingenuity.
Wintergreen Long and Short-sleeve T-Shirts
Show your support by wearing a Wintergreen t-shirt.
Super soft cotton shirt with the Wintergreen logo printed on the front.
A variety of colors to choose from for both men, women and children.
short sleeve: $12
long sleeve: $15