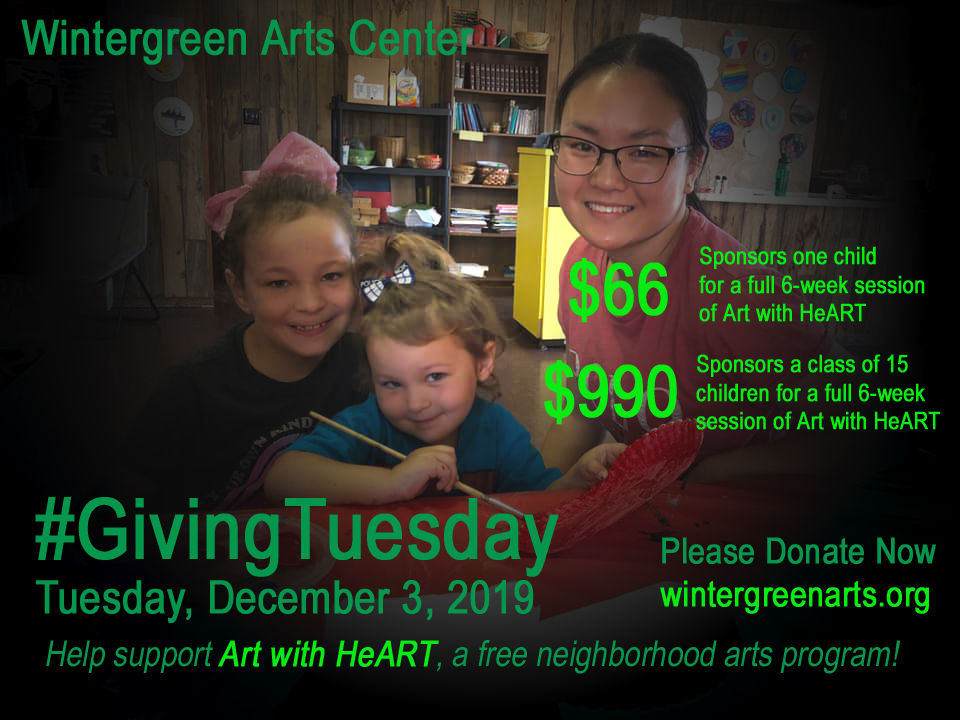 On #GivingTuesday, it's time to pause the crazy pace of life and give the gift of art and friendship to a child. Help support Art with HeART, a free neighborhood arts program.
FREE to local kids, this program creates relationship-enriching experiences through the arts. Children bond one-on-one or in group settings with volunteer teenage mentors.
Last summer, 15 teenagers joined Art with HeART creator and Wintergreen teacher, Shaye McHatten. Together, they changed lives while creating lifelong bonds.
Please help Wintergreen spread Art with HeART to other local neighborhoods. DONATE here. Thank You!