Wintergreen Arts Center is offering FREE daily arts webisodes and lessons as a resource for homeschooling families and to encourage creativity and the arts during this time of COVID19 isolation.
Wintergreen's FREE Arts Webisodes are brought to you in part by grants from the Davis Family Foundation and the Onion Foundation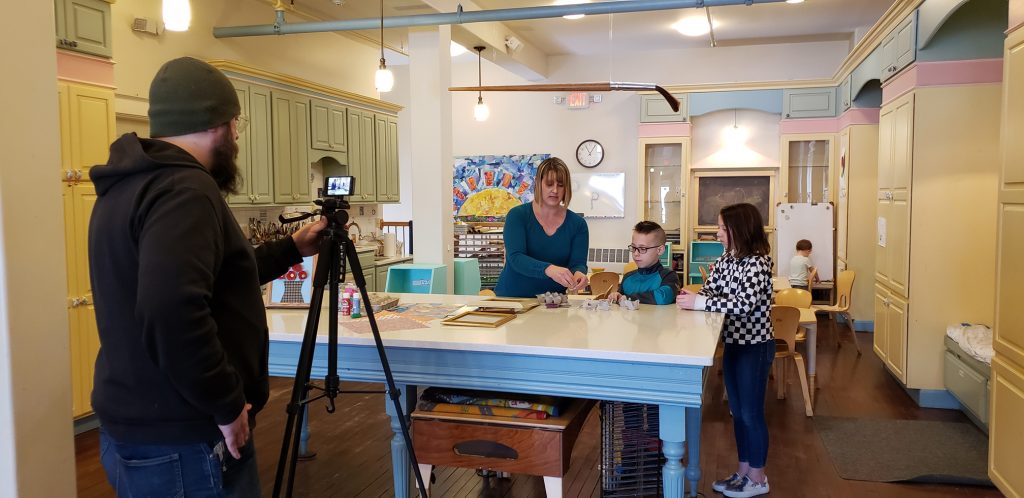 Parents, are you home alone and wishing you had an assistant homeschooling teacher? Well, Wintergreen has your back!
Beginning, Monday, March 23, Wintergreen teachers are launching a series of free webisodes featuring a variety of arts lessons. Webisodes may be accessed on our Facebook page and here on our website.
Prior to each webisode, Wintergreen teachers will make a post on Facebook with details and suggested supplies.
Students are encouraged to take a photo or video of their completed arts projects to share with their teachers and friends on Wintergreen's Facebook page.
Wintergreen offers free arts webisodes as one way for students to create and thrive during these unchartered times.
Each week, Wintergreen will feature different lessons and guest instructors from time to time as well.