Under the Willow Tree


A Creative Preschool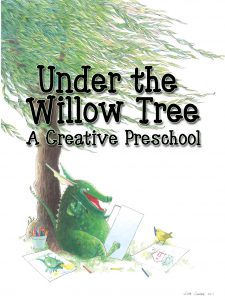 Under the Willow Tree is an educational program for children ages three to five years old. It is open to a class size of 16 students and meets Monday through Thursday from 8:00 am to 11:00 am.
The preschool program implements a child-centered approach using small-group and hands-on activities to provide students with a diverse learning environment. The program teachers give instruction and guidance to children in ways that foster imagination, creativity, and critical thinking.
The creative preschool program uses a variety of teaching tools and resources that engage all the senses and give students the opportunity to learn at their own pace.
To learn more, please see our Family Handbook_2023-2024.