Thank you from all of us at Wintergreen!
Video Message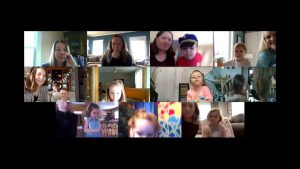 Without your support, we couldn't have been there for our students when they needed us most.
Your generosity during this stressful time helps provide opportunities for children and adults to create and heal through the arts.
Your donation makes a difference. Please consider giving now by donating through the PayPal link below!
Become a monthly donor and be recognized on our website.
Wintergreen Arts Center — P.O. Box 1252 — Presque Isle, ME 04769
(207) 762-3576