Wintergreen Arts Center
A decade and a half of creativity and still inspiring!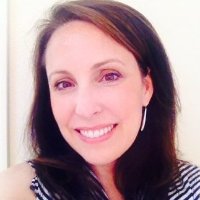 In 2006, Lara Cannon's vision for a creative arts center in Aroostook County took shape when the Wintergreen Arts Center first opened its doors at the Aroostook Centre Mall in Presque isle. As a founding member, president and executive director, the young mother of three poured her artistic soul into leading Wintergreen's countless volunteers to create an outstanding regional attraction for the arts. The center quickly drew hundreds of people of all ages—children, teens and adults—through its offerings of art classes, performances, and popular seasonal events.
Lara's labor of love grew wings and landed in the middle of Presque Isle's downtown revitalization efforts in 2008, when two Wintergreen supporters, Tony Burgess and Glenn Capp, purchased the historic Wight Furniture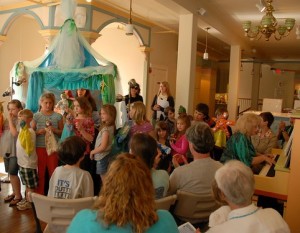 Building and offered Wintergreen a 10-year lease. Through amazing community support and a successful capital campaign, renovation soon began and the Wintergreen Arts Center opened its doors at 149 State Street in early 2010. A year later, Lara was recognized for her efforts and dedication by being named "Citizen of the Year" by her adopted Presque Isle's Chamber of Commerce shortly before she and her family moved to the Portland, Oregon area where she became a graduate student in art therapy at Marylhurst University.
Meeting Community Needs
Since 2010, Wintergreen has evolved and expanded its programming for students of all ages including a creative endeavor developed in partnership with the Presque Isle Parks and Recreation Department to provide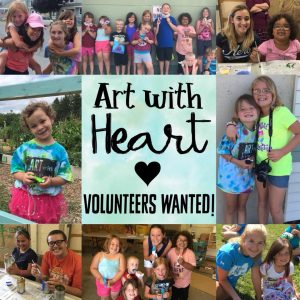 accessible, high quality and affordable after school and summer art programs for students from grades one through eight.
In 2017, Wintergreen increased efforts to make arts programming more available to public hoursing residents by partnering with the Presque Isle Housing Authority (PIHA) to create Art with HeART, a unique summer arts program which pairs teenage mentors with young children to create relationship-enriching experiences. Art with HeART is held in PIHA neighborhoods and is free to PIHA residents.
Building upon three years of success, Wintergreen will launch a second Art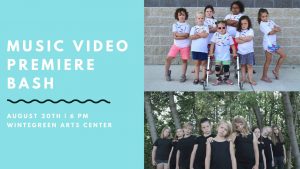 with HeART program at the Community Center in 2020. This program is funded by individual donors and free to local area children.
Our traditional tuition-based summer arts camps and classes take place at Wintergreen and other locations with scholarships available. No child is turned away due to inability to pay.
In 2016, Wintergreen responded to local needs for early childhood education by opening Under the Willow Tree, a creative preschool for children ages 3-to-5-years old. We currently offer one class for 14 students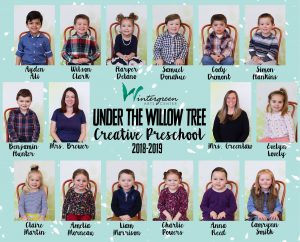 with two teachers.
In 2018, with the help of a $25,000 technology grant from MMG Insurance Company, Wintergreen launched a digital arts program. Our students were soon having fun creating videos and learning graphic design, but the larger goal of our collaboration with MMG is to promote technological literacy by offering fun technology-based, creative programming that leads to positive self-expression and life-long learning.
Owning laptops and design software quickly opened doors for other opportunities as well. In 2019, Wintergreen was chosen by the Maine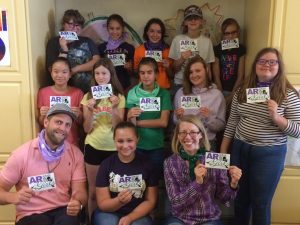 Mathematics and Science Alliance to be one of three arts centers in Maine to partner in their AR Girls project, a two-year commitment free to girls ages 12-16. The AR Girls project is the first of its kind in the nation amined at increasing participation of girls in STEM careers by empowering them to design Augmented Reality (AR) games to communicate topics that are important to them and their community.
We also serve adults and entire families too! Over the years, Wintergreen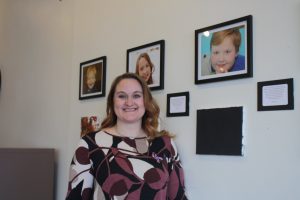 has evolved as a cultural leader supporting local artists by being an active participant in Presque Isle's First Friday Downtown Art Walk. Wintergreen features and promotes a different local artist(s) each month. Our family-friendly signature events have also become a core attraction to the Star City including our popular holiday favorite, The Wintergreen Express, which attracts families from Millinocket to the St. John Valley.
Wintergreen's programming has been supported by grants from the City of Presque Isle, Davis Family Foundaiton, Maine Arts Commission, Quimby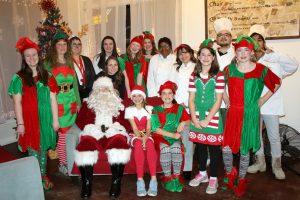 Family Foundation, Maine Community Foundation, State Farm Companies, State Farm Companies Charitable Foundation, Katahdin Trust Company, Allstate Foundation, MMG Insurance, Onion Foundation, and more.
We also depend on the financial support of individual community members and businesses. It is this kind of dedication that sees Wintergreen through the challenges of being a nonprofit arts center in a rural area.
THANK YOU!