Wintergreen Arts Center
More than a decade of creativity and still inspiring!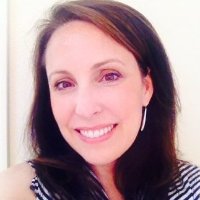 In 2006, Lara Cannon's vision for a creative arts center in Aroostook County took shape when the Wintergreen Arts Center first opened its doors at the Aroostook Centre Mall in Presque isle.  As a founding member, president and executive director, the young mother of three poured her artistic soul into leading Wintergreen's countless volunteers to create an outstanding regional attraction for the arts.  The center quickly drew hundreds of people of all ages—children, teens and adults—through its offerings of art classes, performances, and popular seasonal events.
Lara's labor of love grew wings and landed in the middle of Presque Isle's downtown revitalization efforts in 2008, when two Wintergreen supporters, Tony Burgess and Glenn Capp, purchased the historic Wight Furniture Building and offered Wintergreen a 10-year lease.  Through amazing community support and a successful capital campaign, renovation soon began and the Wintergreen Arts Center opened its doors at 149 State Street in early 2010.  A year later, Lara was recognized for her efforts and dedication by being named "Citizen of the Year" by her adopted Presque Isle's Chamber of Commerce shortly before she and her family moved to the Portland, Oregon area where she became a graduate student in art therapy at Marylhurst University.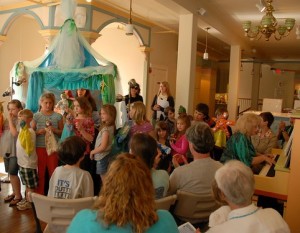 Since 2010, Wintergreen has evolved and expanded its programming for students of all ages including a creative endeavor developed in partnership with the Presque Isle Parks and Recreation Department to provide accessible, high quality and affordable after school and summer art programs for students from grades one through eight.  Other Wintergreen programs include our new creative preschool Under the Willow Tree, which meets four mornings a week and Mini Open Studio on Friday mornings for children up to 5-years-old.  We also offer monthly Homeschoolers' Classes for multiple age groups, and much more.
Wintergreen's programming and other efforts over the years have been supported by grants from the Maine Arts Commission, the Quimby Family and Davis Family Foundations, as well as the City of Presque Isle, and others.  Wintergreen also depends on both the financial and volunteer support of community members throughout Aroostook County.  It is this kind of commitment that has seen the Wintergreen Arts Center though the ups and downs of being a nonprofit art center in a rural community.  And, please believe us, the ups are definitely more fun than the downs, but like life, we don't always get a choice.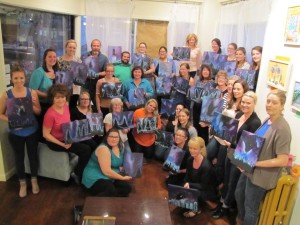 In 2014, Wintergreen depended solely on its volunteer board to help keep the art center going.  Without an executive director, Co-Board Chairs Heather Harvell and Kim Guerrette Michaud rolled up their sleeves and took on the many daily tasks of keeping the art center's doors open.  Although Wintergreen was long on heart and soul, it was very short on cash.  So, one of the first orders of business was immediate fundraising—the old fashioned way—and that involved jumping onto trending ideas such as Sip & Paint events and expanding seasonal favorites such as the popular Polar Express event.  These types of fundraising efforts, among others, and some very well-timed donations from faithful supporters literally kept the doors open for the center's board of directors to take a collective breath and once again put the Wintergreen Arts Center in a position for it to flourish.
Today, Wintergreen is still enjoying the one thing that is always constant, and that is change.  With strong support from its board of directors including original members Cathy Beaulieu and Sue Nickerson and the their unyielding commitment to preserving the center's mission—to provide meaningful experiences that encourage an appreciation of the arts, stimulate creativity and innovation, and offer an artistic community space where all are welcome—the Wintergreen Arts Center is again approaching change; another possible location.  In early 2016, with the help of its new executive director, Dottie Hutchins, and only a couple of years remaining on the center's 10-year lease at its current location, the board began exploring all its options.  Wintergreen's team sees this as a glass half-full and looks forward to a world of opportunities and its next 10 years of encouraging creativity and the arts in Aroostook County!