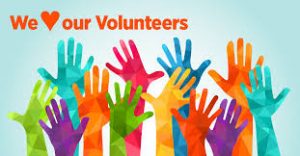 Would you like to be a part of the Wintergreen Arts Center?
There are many ways you can help.
You don't have to be an artist to volunteer. Your donation of time is always appreciated. If you have a little time or a lot of time to give, we need you.
Some of the benefits of volunteering at the Wintergreen Arts Center include:
Supporting the Arts in Your Community
Being a part of a Fun & Creative Environment
Meeting New Friends
Learning New Skills
Flexible Schedule
Spread the word! Tell your friends. Write an article. Call the newspaper. Speak on TV. Ask us to speak at your club meetings.
Let's talk: wintergreenarts@gmail.com – (207) 762-3576 – or message us on FB.
The future belongs to those who believe in the beauty of their dreams.

~ Eleanor Roosevelt