POSTPONED due to lack of power at Wintergreen. Stay tuned, we're rescheduling soon!
Saturday, May 6, 11:00 a.m. to 2:00 PM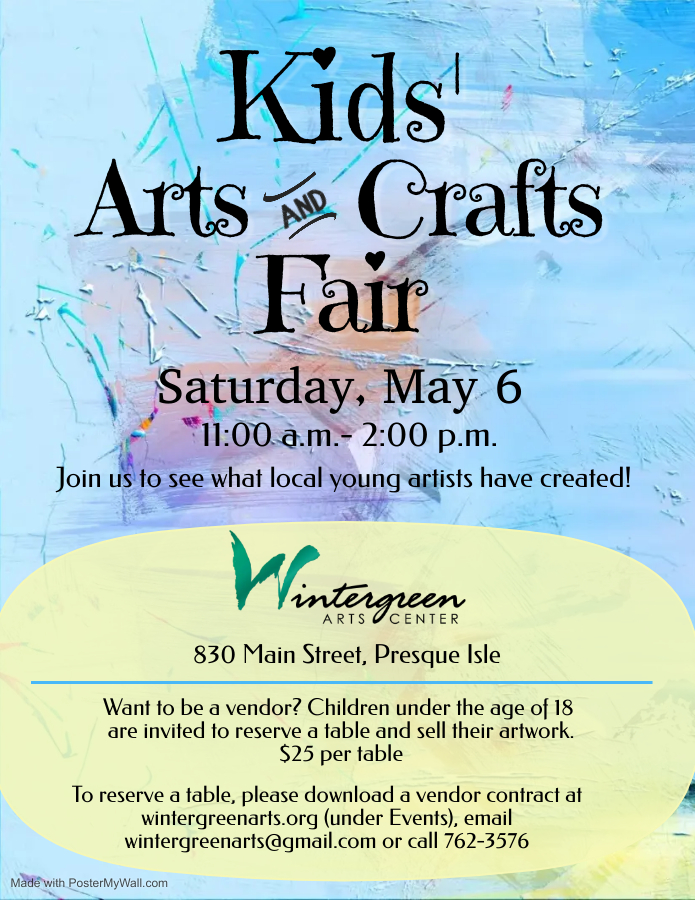 Kids (Only) Vendors:
Are you under 18-years-old?
Want to be a vendor?
You are invited to reserve a table ($25) and sell your artwork.
Please find a fillable vendor contract here.
You may complete and email the vendor contract to wintergreenarts@gmail.com and make payment by Venmo @wintergreenart. Or, you can may complete the vendor contract and mail it along with your payment to Wintergreen Arts Center, P.O. Box 1252, Presque Isle, ME 04769.
Please email us (wintergreenarts@gmail.com) or call (207) 762-3576 if you have questions. Thank YOU!
Check out some of our vendors from last year: