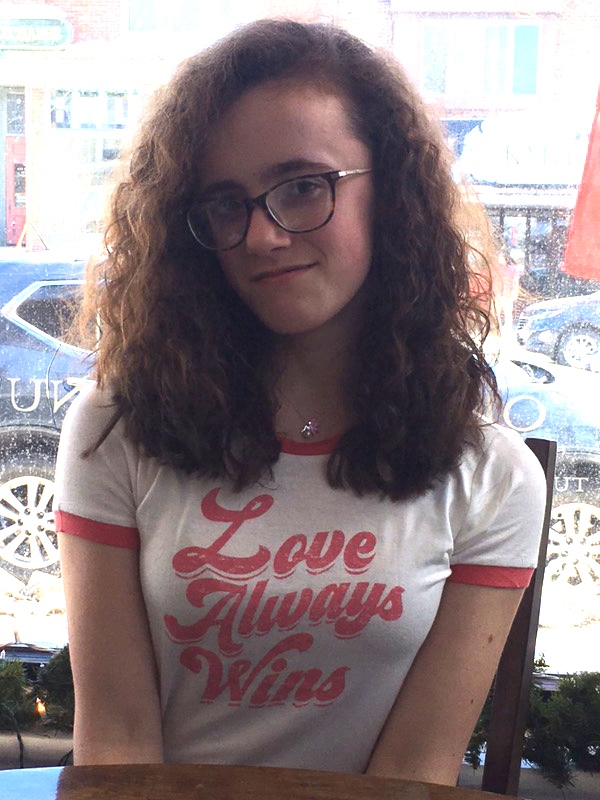 PRESQUE ISLE, Maine—Danica Haskell is joining the Wintergreen Arts Center as assistant teacher for the Summer Arts Program. Danica will be assisting Wintergreen's Shaye McHatten with a series of one-week Summer Camps along with a six-week choreographed dance class.
During the summer of 2018, Danica served as a volunteer youth mentor for Wintergreen's Art with HeART program held in partnership with the Presque Isle Housing Authority, and also served as a volunteer assistant for Wintergreen's new choreographed dance program.
"Officially adding Dani to our summer teaching team is a great fit," said Shaye McHatten, lead teacher for Wintergreen's Summer Arts Program. "Her previous experience as an Art with HeART mentor and assistant dance teacher combined with her amazing ability to work with kids makes her the perfect person for the job!"
Danica Haskell will be entering her sophomore year at the Presque Isle High School and was recently named a finalist for the Prudential Spirit of Community Awards for her volunteer service at a local animal shelter.
Community service is a passion for Danica. One of her many volunteer positions included performing as an Elf during Wintergreen's beloved Holiday event, the Wintergreen Express.
"I'm excited about this opportunity," said Danica who has a long and unique history with Wintergreen. "As a child, I was in the first ever class at Wintergreen. I regularly attended classes then began to volunteer, and now I work here!"