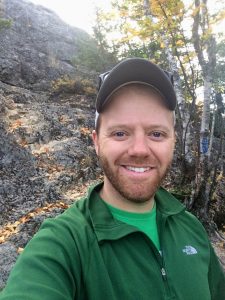 Dustin "Dusty" Graham recently joined Wintergreen's Board of Directors.  Dusty grew up in Aroostook County where he attended the Northern Maine Community College before completing his bachelor's degree at the University of Maine at Orono.  He currently works at MMG Insurance in Presque Isle and resides in his hometown of Mapleton.
"We are very excited to have Dusty join our team," said Kim Guerrette Michaud, chairman of Wintergreen's board.  "Dusty brings with him creativity, enthusiasm and a compliment to community,  all traits that Wintergreen Arts Center depends on to continue to serve all of our customers."
Besides Wintergreen, Dusty is involved in the Aroostook Teen Leadership Camp (ATLC) program, including the ATLC Advisory Board.  He is a board member of Caring Area Neighbors for Cancer Education and Recovery (C-A-N-C-E-R); a Junior Achievement presenter; a member of the MMG Wellness Committee and MMG's co-ed summer softball team.
"My parents taught me at a young age how important it is to get involved and serve the community," said Dusty.  "Helping others is what my family does best. It gives me pride and a stronger connection to call northern Maine my home."
Recognizing how important education and art is for people of all ages, Dusty said, "I am excited to serve on the Wintergreen Board and to creatively help continue the work this group does to ensure the Arts are a strong aspect of our community."