for TEENS & TWEENS
LEAPING LLAMAS!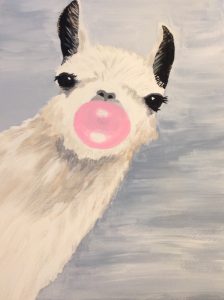 with Kara Addington
It's Leap Year, so what are we thinking?
Leaping Llamas, of course!
Leaping llamas, silly llamas,
bubble-gum-chewing llamas!
Friday, February 28, 2019

6:00 pm to 8:00 pm
Call (207) 762-3576
$20 per person / Space is limited
Pizza and prizes too!