for TEENS & TWEENS
Grease Pencil 'n Pizza!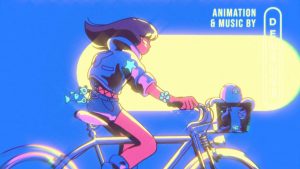 with Mr. Arch3r
Come hang out, draw in 3D, and eat pizza with Mr. Arch3r. You'll create with the free software Blender to make 2D art into 3D.
Haven't made 3D art yet? No problem. We'll be drawing with tablets, so if you know how to use a pencil and paper, you're all set. We'll focus on Blender's Grease Pencil tool which you can use to create still images or animations. And if you want to continue creating after the session is over, you can go home and download your own copy of Blender for free.
TWO DATES TO PICK FROM:
Friday Night, April 9

5:30 pm to 7:30 pm
Saturday NOON, April 10

12:00 pm to 2:00 pm
We supply the laptops, drawing tablets, and pizza!
Call (207) 762-3576
$25 per person / Space is limited