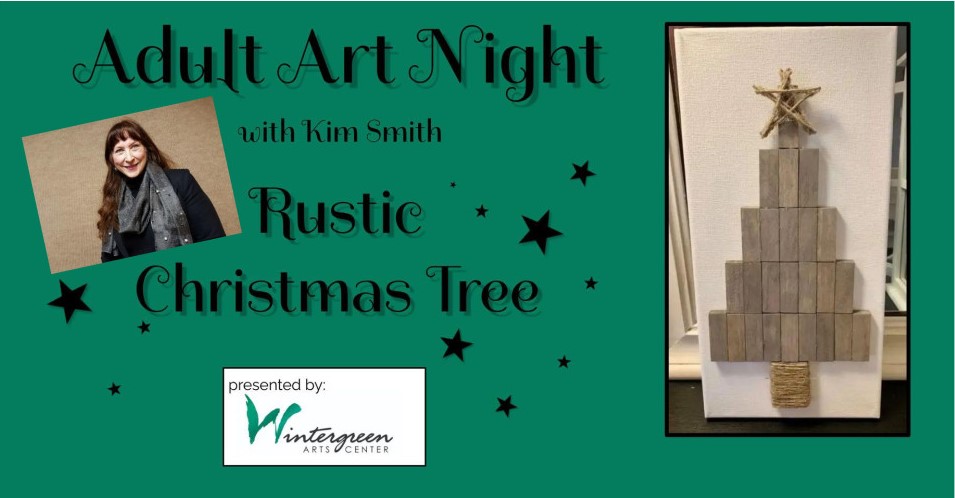 December 15, 2022
6:00 PM – 8:00 PM
Kick off your holiday decorating at Wintergreen Arts Center!
Enjoy a relaxing night out and bring home an original rustic wooden Christmas tree. Instructor Kim Smith is always ready with great techniques and insights. All materials included.
$25 per person
Register: 207.762.3576
Message us on Facebook
Wine and light refreshments.