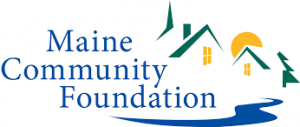 Presque Isle, Maine—The Directors of the Maine Community Foundation recently awarded a $1,000.00 advised grant to the Wintergreen Arts Center.  This grant is made from a component fund of the Maine Community Foundation.
Advised grants are made from funds established by individuals who make recommendations from time to time as to how the income and or principal is spent.  The donor who recommended this grant to Wintergreen gave anonymously.
"We are thrilled to receive this $1,000.00 grant from a component fund of the Maine Community Foundation," said Kim Guerrette Michaud, chairman of Wintergreen's Board of Directors.  "And, we are extremely grateful to the very generous individual or individuals who gave anonymously without seeking recognition or asking anything in return."
The $1,000.00 grant will help support Wintergreen's summer arts programming initiative to serve youth in the Presque Isle Housing Authority's Birch Street Neighborhood, as well as senior citizens at three care facilities in the Star City.  It helps move Wintergreen towards the Center's goal to take art directly to people who may not otherwise be able to get to its 149 State Street location.
About Wintergreen Arts Center:  The Wintergreen Arts Center is a 501(c)(3) nonprofit organization founded in 2006. It is located in downtown Presque Isle, Maine. Wintergreen is an organization based on the idea that creativity, advocacy, and community can produce great things. Our mission is to provide meaningful experiences that encourage an appreciation of the arts, stimulate creativity and innovation, and offer an artistic community space where all are welcome.