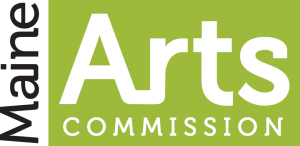 Presque Isle, Maine—Wintergreen Arts Center recently received a $2,500 Organizational Development grant from the Maine Arts Commission, an independent state agency supported by the National Endowment for the Arts.
"This grant is the third consecutive funding award from the Maine Arts Commission's Organizational Development program," said Dottie Hutchins, Wintergreen's executive director.  "In 2016 and 2017, Wintergreen received similar grants for leadership training, database management, and strategic planning."
With the support of the Maine Arts Commission through this year's Organizational Development program grant, Wintergreen will continue leadership training and building board competency.  Kristen Wells, an independent consultant from Hodgdon, will oversee the process.
One desired end result of these successive grant projects is organizational preparedness for Wintergreen to ultimately participate in the Maine Arts Commission's Cultural Plan Grant program, which encourages cultural, economic and governmental sectors to work together to effect community cultural development.
"This grant will help our board develop deeper organizational preparedness in support of our strategic goals and objectives," said Kim Guerrette Michaud, board chairman.  "We are a stronger organization thanks to our past training and strategic planning efforts supported by the Maine Arts Commission."
Guerrette Michaud added, "We are grateful for the Maine Arts Commission's grant process and commitment to northern Maine."