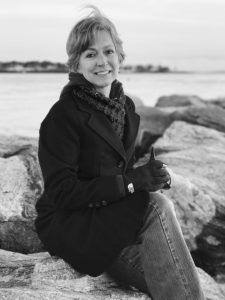 Presque Isle, Maine—Wintergreen Arts Center is pleased to welcome back art educator Denise Harrington.  Prior to recently serving as human resources director for a homecare agency in southern Maine, Harrington served as art teacher and administrative assistant for Wintergreen from 2011 through 2013.  Harrington will be teaching the Center's After School Arts Program as well as instructing other children's programs.
"We are excited to have Denise back at Wintergreen," said Dottie Hutchins, executive director.  "She jumped right into activities at the Center with enthusiasm and a sense of confidence that comes from years of successfully working with children on many levels.  Our students love her energy and positive personality.  We all do."
Denise Harrington graduated from the University of Maine at Presque Isle earning a Bachelor of Science in elementary education with a minor in art.  She has worked in multiple, diverse educational settings including early childhood education, special education, and alternative programming for elementary, junior high, and high school students.
"I am very grateful for this opportunity to teach art again" said Harrington.  "Wintergreen provides such a creative atmosphere where students are free to imagine and express themselves in a variety of ways.  It's great to be back."
Harrington and her husband currently live in Presque Isle.
About Wintergreen Arts Center:  The Wintergreen Arts Center is a 501(c)(3) nonprofit organization founded in 2006. It is located in downtown Presque Isle, Maine. Wintergreen is an organization based on the idea that creativity, advocacy, and community can produce great things. Our mission is to provide meaningful experiences that encourage an appreciation of the arts, stimulate creativity and innovation, and offer an artistic community space where all are welcome.