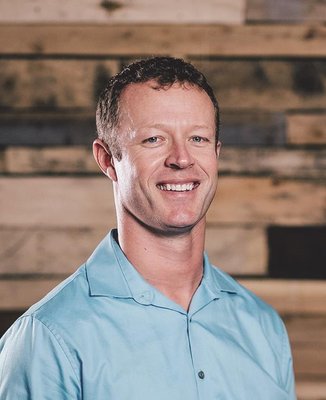 PRESQUE ISLE, Maine—Wintergreen Arts Center recently received a $2,500 gift from State Farm Agent John Harvell and his wife Heather Harvell. This gift secures $2,500 in matching grant funds from the State Farm Companies Foundation.
John and Heather Harvell are long-time supporters and champions of the Wintergreen Arts Center. This $5,000 gift/grant combination is not the first to be initiated by the Harvell family in support of Wintergreen.
In 2016, John provided the first of many financial gifts, matched by the State Farm Companies Foundation, to launch Wintergreen's program, Pizza 'n Art for Teens & Tweens, successfully opening up the center to opportunities for an older demographic of youngsters.
More recently, John and Heather were the first to step forward with a financial donation towards Wintergreen's 2020 Renovations Project at their new space in the Aroostook Center Mall. Their contribution is memorialized with a beautiful wooden growth chart in Wintergreen's Under the Willow Tree Creative Preschool area.
"John and Heather Harvell's history at Wintergreen is long and deep," said Dottie Hutchins, Wintergreen's executive director.  "Heather is a former board member who took on the duties of the executive director in times of need and was instrumental in starting our creative preschool.  John is an amazing example of an individual who loves his family, gives back to his community, and supports all the things he cherishes.  Wintergreen is blessed to have his backing."
About Wintergreen Arts Center:  The Wintergreen Arts Center is a 501(c)(3) nonprofit organization founded in 2006 and located in Presque Isle, Maine. Wintergreen is an organization based on the idea that creativity, advocacy, and community can produce great things. Our mission is to provide meaningful experiences that encourage an appreciation of the arts, stimulate creativity and innovation, and offer an artistic community space where all are welcome.