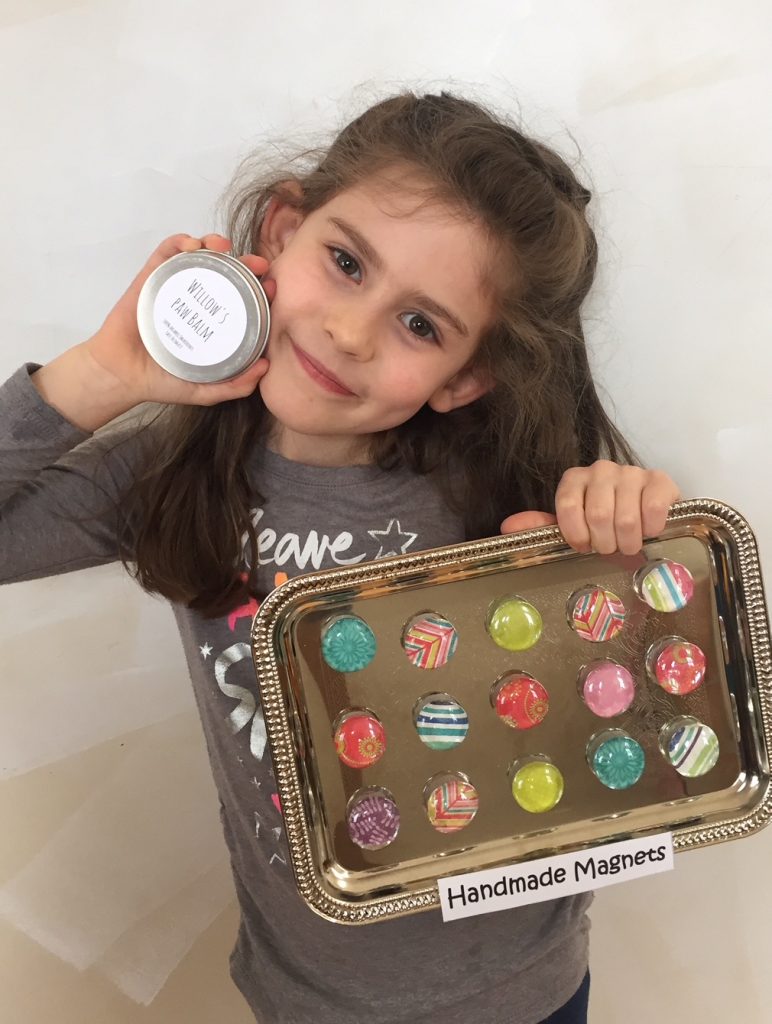 Presque Isle, Maine—Come support young, local artists and crafters at a unique Kids' (Only) Art & Craft Fair on Saturday, April 27, from 11:00 am to 2:00 pm, at the Wintergreen Arts Center. Kids-only vendors will be selling their own creations including artwork, handmade magnets, pet products, slime, of course, and more.
Admission is free to the public and everyone is welcome.
"This is such a great learning experience for these little artists and craftspeople," said Melanie Cyr, Wintergreen's private party and event planner. "They have a goal to work toward and a deadline to make."
Cyr believes participating in the fair is a confidence builder for children, a chance for them to speak for themselves about something they feel excited about and are proud to create.
"The vendors will also have the chance to work with money and make change," Cyr added.  "Plus the added incentive of maybe making a little for their pocket too, but most of all I hope these little entrepreneurs have fun in the process."
Vendors may pair up and share a table or go solo.  They must be younger than or 18-years-old, and bring their own table (6-foot max).  The cost is $20 and each vendor needs to find a sponsor—a parent, relative, business, or friend—and fill out a contract.  Sorry, no home-baked food items for sale.  Interested kids or sponsors may call (207) 762-3576.